This is an archived article and the information in the article may be outdated. Please look at the time stamp on the story to see when it was last updated.
The search for a 45-year-old diver who went missing while looking for lobsters off the coast of El Segundo over the weekend ended late Monday morning when the man was found deceased inside an underwater pipe, according to the U.S. Coast Guard.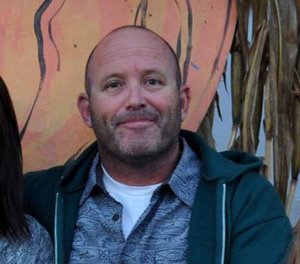 Jeff Tolly's body was located by a Los Angeles County Sheriff's Department dive team at 10:55 a.m. following a multi-agency search, a Coast Guard news release stated.
A friend told KTLA that Tolly is a husband and father of three children.
Tolly, of Huntington Beach, was found inside an underwater pipe that is connected to a coastal power plant, described by investigators as being 10 feet in diameter, filled with sediment and growth and very murky inside.
"There is a history of divers going into this pipe to look for lobsters, but it is very, very dangerous and I would advise against it," L.A. County Fire Department's Lifeguard Division spokesman Spencer Parker said.
A friend had called watchstanders at the Coast Guard Sector Los Angeles-Long Beach's operations center about 11 a.m. to report that Tolly had disappeared about 3 miles north of Manhattan Beach, according to the release.
"He was with a friend on the boat, but he was diving by himself," Parker said.
An official with the Fire Department encouraged divers to always use the "buddy system" when going in the water.
Coast Guard helicopter crews along with a 45-foot response boat searched for Tolly, alongside surface and air assets from the Los Angeles County Fire Department, according to a separate news release from the Coast Guard.
Tolly's body was found among underwater structures off El Segundo, the Lifeguard Division said.