This is an archived article and the information in the article may be outdated. Please look at the time stamp on the story to see when it was last updated.
Long Beach is tapping a top deputy of Jim McDonnell, newly elected to be Los Angeles County's next sheriff, to replace him as police chief, officials announced Tuesday.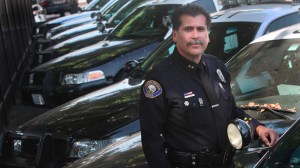 Deputy Chief Robert Luna will officially become the city's top cop on Nov. 21.
McDonnell, who was a top assistant to former Los Angeles Police Chief William J. Bratton and a finalist to replace him, sailed to victory Nov. 4 over Paul Tanaka in the race for sheriff by a margin of 75% to 25%.
McDonnell leaves Long Beach after being its police chief for four years.
Click here to read the full story on LATimes.com.