This is an archived article and the information in the article may be outdated. Please look at the time stamp on the story to see when it was last updated.
Authorities have identified teenagers who were killed after a vehicle drove off the 710 Freeway in Long Beach and crash-landed near the Los Angeles River early Friday morning.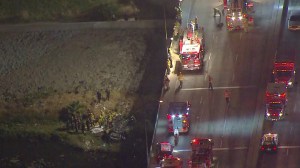 Four people — three males and a female — were inside the vehicle when it veered off the roadway and landed upside down in a canal shortly after 4 a.m. near the West Anaheim Street off-ramp to the 710 Freeway, according to the California Highway Patrol's incident log.
"I just heard an engine rev and then just hit something," said Robert Ortega. "I just heard … a real hard thump."
Three of the car's occupants were pronounced dead at the scene.
The victims were identified Friday afternoon by the Los Angeles County coroner's office as Fabian Cazares-Garcia, 19, Alicia Yanonis, 17, and Armando Herrera, 19.
"Every time you were around him, it was just smiles and laughter all the time,'" said Herrera's friend Alexis Nuno.
One of the occupants survived the crash and was conscious and talking when emergency crews arrived. He was hospitalized with moderate injuries, authorities said.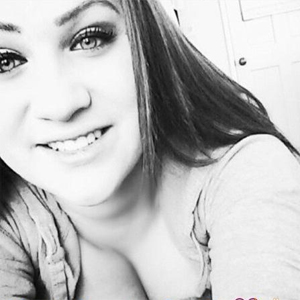 Long Beach police told the Los Angeles Times that speed was a factor in the collision, but it was still unclear what transpired before the vehicle went off the freeway.
It was not known who was driving the car or if the occupants were wearing seat belts.
"You look at it and you say, 'Wow, how did they miss that?' There was a light standard, curbs, a couple other items that you look at. And you just wonder how it go where it was at right now. And that's all under investigation," Battalion Chief Jim Arvizu of the Long Beach Fire Department said at a news conference.
The CHP issued a Sig Alert shortly before 5 a.m., and the north and southbound Anaheim Street on and off-ramps were closed for hours as a result of the incident.
A charity car wash was being held for the victims at 9 a.m. Saturday at the Santa Fe One Stop market in Long Beach.
More Video: