This is an archived article and the information in the article may be outdated. Please look at the time stamp on the story to see when it was last updated.
A 23-year-old Long Beach man was arrested early Christmas Eve on suspicion of strangling his girlfriend's cat to death in a fit of rage, police said.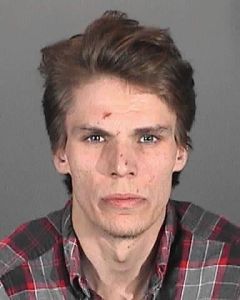 Sergei Smirnoff was arrested about 1 a.m. Wednesday at a home in the 2300 block of Carnegie Lane on suspicion of animal cruelty, according to Sgt. Shawn Freeman of the Redondo Beach Police Department.
Smirnoff was at his girlfriend's Redondo Beach home, where officers found a cat that had been killed.
A witness told police Smirnoff had injured and strangled the cat, which was a rescue animal from a shelter, Freeman stated in a news release.
"It appears that during a fit of rage, Smirnoff strangled the cat, which resulted in the death of the cat," the release stated.
Smirnoff was booked in Redondo Beach jail and was being held on $20,000 bail.
He was due in Torrance Superior Court on Monday.