This is an archived article and the information in the article may be outdated. Please look at the time stamp on the story to see when it was last updated.
A Long Beach man has been sentenced to life in prison for kidnapping two teenage girls and raping a 20-year-old woman in South L.A.-area sexual assaults over a one-month period, authorities said.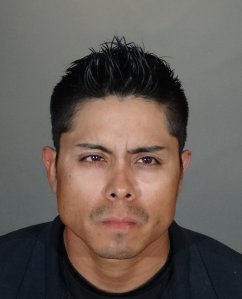 Samuel Alexander Vasquez, 31, was sentenced Thursday, the Los Angeles County District Attorney's Office said in a statement. His life sentence comes without the possibility of parole.
Vasquez was convicted of two counts of kidnapping, three counts of forcible rape and one count each of forcible oral copulation and assault with a deadly weapon, authorities said.
He then kidnapped a 16-year-old girl on Sept. 27, 2016, at knifepoint as she walked in South Los Angeles before he raped her in his car, authorities said.
On Oct. 19 of the same year, a 20-year-old woman accepted a ride from Vasquez in South Los Angeles. He raped her in his car, authorities said.
Then, a little over a week later, he forced a 14-year-old girl into his car at knifepoint, sexually assaulted her in his vehicle, and tried to inject her with a syringe.
When Vasquez was arrested several weeks after the assault on the 14-year-old, Los Angeles police did not initially say he was a suspect in the rape of the 20-year-old, and the DA's office initially only charged him with two counts of forcible rape.
The LAPD's Robbery-Homicide Division investigated the case. L.A. County Superior Court Judge Mildred Escobedo sentenced Vasquez, who was found guilty in February.
Deputy District Attorney Emily Spear of the Sex Crimes Division prosecuted the case.