This is an archived article and the information in the article may be outdated. Please look at the time stamp on the story to see when it was last updated.
A 29-year-old man suspected of kidnapping and sexually assaulting two teen girls in the past two months has been arrested, the Los Angeles Police Department announced Friday.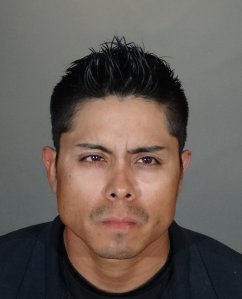 Samuel Alexander Vasquez was taken into custody as he was leaving work in Long Beach, according to an LAPD news release.
He was arrested Thursday, according to L.A. County inmate records.
Vasquez is suspected in two cases in the Los Angeles area.
In the first, which occurred the evening of Sept. 27, a 16-year-old girl was walking home in the area of 75th and Figueroa streets when she was approached by the suspect, who allegedly forced her into a vehicle at knifepoint, the release stated. He drove to another location where the girl was sexually assaulted.
The second case took place on Oct. 28, 2016. The 14-year-old girl victim was walking home in the area of 70th and Flower streets when she was approached by the suspect and forced into his car, police said. He held a knife to the teen, then drove away to another location where he parked and allegedly sexually assaulted the girl, according to police.
Vasquez, a resident of Long Beach, has been booked on one count of kidnap with intent to commit a sexual assault, according to LAPD. He is being held on $1 million bail.
Anyone with information about the case is urged to call Detective Javier Vargas of the LAPD's Robbery-Homicide Division, Special Assault Section at 213-486-6910. During non-business hours, calls should be directed to 1-877-527-3247.
Those wishing to remain anonymous can contact Crime Stoppers by dialing 1-800-222-8477, or by going to the website LAPDOnline.org.