This is an archived article and the information in the article may be outdated. Please look at the time stamp on the story to see when it was last updated.
A Long Beach woman stabbed her 8-week-old baby to death, then turned the knife on herself Tuesday, police reported.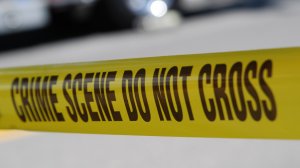 Responding officers were dispatched to a possible attempted suicide call about 6:35 a.m. at a home in the 1500 block of Park Avenue, the Long Beach Police Department said in a news release. Officers found the bodies of Charlene Ventanilla, 36, and her baby, Shane, with multiple stab wounds to their upper torsos.
The Los Angeles Times reported the bodies were found by the baby's father who called police.
Both were pronounced dead at the scene by members of the Long Beach Fire Department.
Homicide detectives were investigating the case as an apparent murder suicide.
Anyone with information about the killings is asked to call Long Beach homicide detectives Mark Mattia and Don Goodman at 562- 570-7244.