This is an archived article and the information in the article may be outdated. Please look at the time stamp on the story to see when it was last updated.
Police on Tuesday were searching for a hit-and-run driver who struck and critically injured a 59-year-old woman who was in a crosswalk.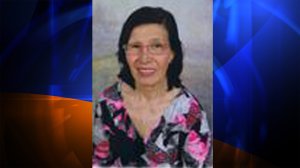 Maria Mendoza, of Compton, was critically injured Saturday about 6:14 p.m. while walking in the area of Willow Street and Long Beach Boulevard, the Long Beach Police Department reported in a news release.
According to investigators, surveillance video appears to show a smaller SUV -- possibly a Toyota Rav-4 -- champagne or beige in color, failing to stop for a red light while traveling west on Willow Street, and subsequently striking Mendoza as she crossed on southbound Long Beach Boulevard.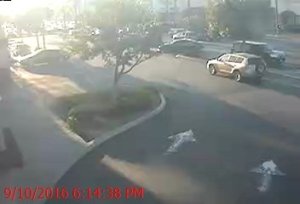 Responding officers found Mendoza lying unconscious in the street and being treated by good Samaritans.
Mendoza was taken to a local hospital and remains in very critical condition, police said.
Witnesses told police the driver was an elderly white man with gray hair, and said the SUV did not have a cover on the spare tire.
Anyone who may have witnessed the hit-and-run crash was asked to call Long Beach Police Det. Steve Fox at 562- 570-7355.