This is an archived article and the information in the article may be outdated. Please look at the time stamp on the story to see when it was last updated.
The body of a magician was found Friday inside the Magic Castle in Hollywood, officials reported.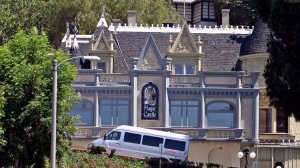 The magician was identified as 61-year-old Daryl Easton, by Lt. David Smith of the Los Angeles County Coroner's Office.
Easton had been performing at the Magic Castle this week, Magic Castle officials said in a statement issued Saturday morning.
His death was ruled a suicide by the Los Angeles Police Department, according to the statement.
He was a "beloved and talented performer," the statement read.
The club was closed Friday while investigators were on scene, but was scheduled to reopen Saturday morning, officials said.
The Magic Castle, located at 7001 Franklin Ave. in Los Angeles, is a private club for magicians and magic enthusiasts.