This is an archived article and the information in the article may be outdated. Please look at the time stamp on the story to see when it was last updated.
The magnitude 4.7 earthquake Tuesday east of Monterey Bay hit on a unique section of the San Andreas fault that has long generated interest from scientists.
The quake was felt across a wide area and caused no major damage. It was followed Wednesday morning with a 3.4 magnitude aftershock. But it offered a reminder of the San Andreas' presence as a dangerous seismic presence in California.
The 'creeping' section
The San Andreas fault has produced devastating quakes in Northern and Southern California.
But Tuesday's quake occurred along a section that is notable for not having had dramatically large earthquakes in the modern historical record. Keith Knudsen, USGS geologist and deputy director of the agency's Earthquake Science Center, called Tuesday's quake "a garden variety San Andreas event" in this section.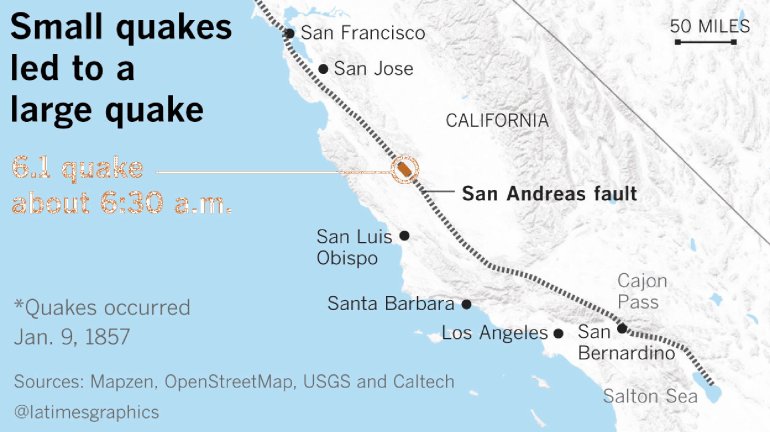 Read the full story on LATimes.com. 
2nd earthquake felt across Northern California was centered in San Benito County along the "creeping" section of the San Andreas fault. There have been 10 quakes larger than magnitude 4 in the last 20 years near Tuesday's quake. https://t.co/ImOLxkRrTi @cshalby

— Ron Lin (@ronlin) October 15, 2019