This is an archived article and the information in the article may be outdated. Please look at the time stamp on the story to see when it was last updated.
Los Angeles County Sheriff's Department officials are investigating an exchange between a group of boys and a special needs man who was walking with his caretaker as a possible hate crime.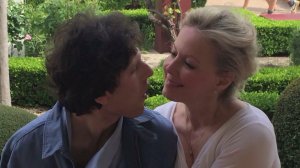 Kym Karath said her son, Eric, was on a routine walk through their Malibu neighborhood with his caregiver, who is Latina, in mid March.
Eric, 25, suffered a debilitating stroke when he was just a few weeks old. He doesn't speak and has other challenges.
Karath said that out of nowhere, a group of about five boys wearing hoodies starting hurling large rocks at her son and the caretaker.
Karath said the boys then told the victims that they wanted to "kill a Mexican" and "another very ugly word for people with developmental disabilities which begins with a 'R.'"
Karath says the caretaker shielded Eric and started screaming at the group of boys who eventually ran away. Afterwards, Karath said, the two were "scared and shaking and sweating."
She said that she and other neighbors have an idea of who they kids might be.
Sheriff's Detective J.T. Manwell, who is investigating the incident, told KTLA that the investigation centers around the alleged words directed toward the caretaker. He added that there are conflicting accounts of what was said during the incident and that the investigation is active.
"I pretty much, as tough as I am, I cried for like two weeks," Karath said.
"As far as I'm concerned, it is a hate crime, you know, and these kids really need to be spoken to and dealt with."
Kym Karath started the Aurelia Foundation a few years ago to help parents of special-needs children who are 22 and older after they have left the school system.
KTLA's Steve Bien contributed to this story.