This is an archived article and the information in the article may be outdated. Please look at the time stamp on the story to see when it was last updated.
A 21-year-old man was sentenced to three years in prison after he pleaded guilty Thursday to raping a then-72-year-old woman at a senior apartment complex in Huntington Beach, according to Orange County Superior Court records.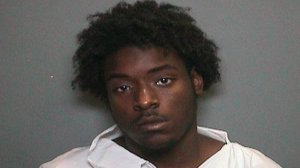 Ahkail Demyers of Long Beach pleaded guilty to a felony count of rape as part of a plea deal with prosecutors, who in exchange dismissed charges of sexual penetration by a foreign object and force, assault with the intent to commit a sexual offense and inflicting injury on an elder adult, according to court records.
Demyers was visiting a family member at the complex, located in the area of Yorktown Avenue and Main Street, in 2015 when he met the woman.
The woman testified during a preliminary hearing in 2016 that she had advised Demyers where to find inexpensive groceries in the area. During their conversation, he had asked her if she would like a therapeutic massage. Prosecutors allege that when she declined, he followed her up to her apartment and walked in behind her, according to court filings.
Click here to read the full story on LATimes.com.