This is an archived article and the information in the article may be outdated. Please look at the time stamp on the story to see when it was last updated.
Police have arrested a 60-year-old man suspected of sexually assaulting multiple children at a business in Sylmar, LAPD announced Wednesday.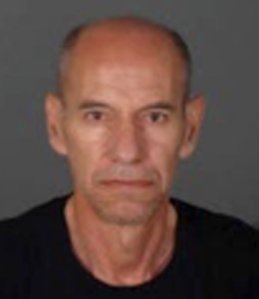 Enrique Ramirez was taken into custody on July 26 after he was accused of sexually abusing three children under the age of 12, according to a Los Angeles Police Department news release.
Police began investigating Ramirez on July 17, after one of the alleged victims reported that he had been sexually assaulted several times by the suspect at an American Dollar Plus store in Sylmar, the release stated.
Ramirez was employed at the store, which is located in the 12000 block of Glenoaks Boulevard, police said.
Three days after the first report, another boy came forward and told investigators he had been "continually sexually assaulted" by the suspect over a 10-month period, also at the store, according to LAPD.
Police did not release any details about the third child's allegations.
Ramirez was taken into custody on the morning of July 26 after detectives served a search warrant at the business. Investigators did not say if they uncovered any evidence, but Detective Ian Lewis said officials believe the know where the crimes occurred.
"There is one large, main storeroom and a back office," he said. "The assaults took place in both locations."
He is being held on $1.8 million bail, police said.
LAPD presented the case to the Los Angeles County District Attorney's Office, which filed three felony counts against Ramirez, according to the release.
He is scheduled to appear in court next on Sept. 25, inmate records showed.
Detectives on Wednesday released a photograph of the suspect, as well as the American Dollar Plus store, as they search for additional possible victims, police said.
Some of the store's customers were shocked to learn of the accusations. Sandra Arresis said she often crossed paths with Ramirez and never imagined he would be accused of such serious crimes.
"It shocked me today and I just found out," she said. "I just — wow."
Anyone with information about the case is urged to call Mission Area Detective Lewis at 818-838-9971, or dial 877-527-3247 during non-business hours and weekends.
Those would like to leave a tip anonymously can do so by calling L.A. Regional Crime Stoppers at 1-800-222-8477, or by going to the website www.lacrimestoppers.org.