This is an archived article and the information in the article may be outdated. Please look at the time stamp on the story to see when it was last updated.
A 62-year-old man was found guilty in the kidnapping of a 4-year-old girl in Lancaster, the Los Angeles County District Attorney's Office said on Friday.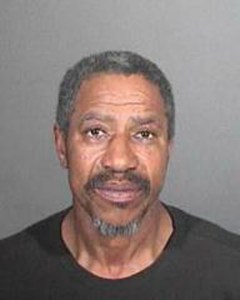 Earl Duane Williams, a resident of Los Angeles, was convicting of kidnapping to commit a lewd act upon a child and criminal threats, a news release from the DA's office stated. An Antelope Valley jury deliberated for four hours before reaching the guilty verdict.
According to prosecutors, Williams parked his RV near the victim's house last December, walked up her driveway to the front yard, and hugged and kissed the girl. He then carried her to his vehicle as she cried out, according to prosecutors.
The victim's 13-year-old brother screamed for help, then was able to thwart the kidnapping by grabbing the little girl's arm and the defendant's jacket, forcing him to flee, the release stated.
After his arrest, Williams was alleged to have yelled profanities and racial slurs at the mother as he threatened to return and hurt her entire family, prosecutors said.
Williams was scheduled to be sentenced on Dec. 16. He faces the possibility of 34 years to life in prison and lifetime sex offender registration, according to the DA's office.