This is an archived article and the information in the article may be outdated. Please look at the time stamp on the story to see when it was last updated.
After a 72-year-old man was brutally beaten at a Santa Ana gas station, police on Wednesday asked for help finding the teen suspected in the crime.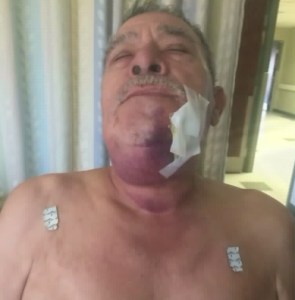 The incident occurred around 7:25 p.m. on Sunday at a 76 station at 4502 Westminster St.
The victim, Jose Chacon, was walking to his car when he slipped and fell, accidentally striking a car, according to Cpl. Anthony Bertagna of the Santa Ana Police Department.
Samuel Elijah Alvarez, 18, got out from inside the car and a verbal argument between the men ensued.
Alvarez then got an aluminum bat from his vehicle and "charged" Chacon, Bertagna said.
The victim found some kind of pipe to try to defend himself, but it didn't help. The last blow hit Chacon in the face, knocking him out.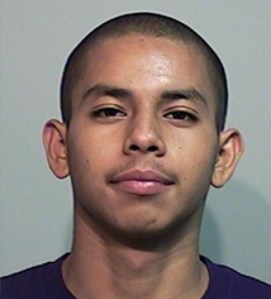 Chacon was left hospitalized, in the intensive care unit, his daughter Vanessa Johnson said.
"It's really, really hard to see him in the state that he's in," Johnson said. "He's truly loved and adored and we miss him at home."
The swelling is so bad, doctors can't tell exactly if he has broken bones in his face, as suspected, his daughter said.
Surveillance video from the scene showed the two men swinging at each other before they vanish off screen next to a pickup truck.
Alvarez was described as "armed and dangerous," 5 feet 8 inches tall, and 155 pounds.
Correction: An earlier version of this story incorrectly stated the date of the attack. The story has been updated.