This is an archived article and the information in the article may be outdated. Please look at the time stamp on the story to see when it was last updated.
A 96-year-old man was arrested last month after allegedly exposing himself to several children, the Orange County Sheriff's Department said Monday.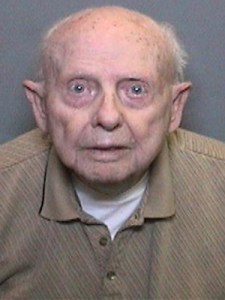 Kenneth LeRoy Collins was charged with lewd or lascivious acts on children under the age of 14 after allegedly taking his diaper off and exposing himself to the children, according to Lt. Mark Stichter with the Sheriff's department.
Collins, of Laguna Woods, was also accused of masturbating and touching the victims on top of their clothes, the Orange County Register reported.
Collins was arrested on Feb. 25 and was being held on $1 million bail, according to the department's inmate booking records.
He was due to appear in court on Friday.
If convicted as charged, Collins could face up to eight years in state prison.