This is an archived article and the information in the article may be outdated. Please look at the time stamp on the story to see when it was last updated.
A man accused of leaving the scene of an Irvine crash that killed a 2-year-old girl and her grandmother appeared in court to face vehicular manslaughter charges on Monday, when both his attorney and the prosecutor said he fled after peering inside his alleged victims' wrecked car.
Alec Scott Abraham, 20, of Costa Mesa, was allegedly driving a Ford Mustang when he failed to stop for a red light at the intersection of Alton Parkway and Barranca Parkway and slammed into the driver's side of a Chevy Cruze being driven by 54-year-old Katherine Hampton just before 9 p.m. Wednesday.
Hampton was going through a green light with her daughter and two grandchildren in the car when they were hit by the Mustang and sent careening into a Honda Civic that was stopped at the intersection, the Orange County District Attorney's Office stated in a news release.
Hampton died at the scene as a result of her injuries.
"I feel so robbed and so empty," said husband Robert Hampton.
The couple had been together for 40 years, 36 of them as husband and wife, he said.
The Cruze's three other occupants — Hampton's adult daughter, 2-year-old granddaughter Kaydence Hampton and 7-year-old grandson — were transported to hospitals in serious condition, the Irvine Police Department said.
The driver of the Honda, a 44-year-old woman, was treated for minor injuries at the hospital and released.
Kaydence Hampton, who was in cardiac arrest following the crash, was revived at the hospital but died Sunday after having significant brain swelling, according to the DA's office.
"It was really hard to let go of her," Robert Hampton said of his granddaughter.
Police were investigating whether street-racing was a factor, the Irvine Police Department announced Sunday.
An additional vehicle traveling at a high rate of speed was seen at the scene, according to police. It was described as a dark-colored, lowered coupe or sedan, possibly also a Ford Mustang, that was last seen heading west on Alton Parkway.
Shortly after the crash, Abraham allegedly approached a bystander and asked to use their cellphone before taking it and fleeing from the scene on foot.
He looked into the victims' Cruze before running away, prosecutor Stephen Cornwell said outside court on Monday.
Defense attorney Gary Pohlson said Abraham's father picked him up after the crash.
"What happened is my client saw the family. … The grandmother appeared to be dead, and he just panicked, and he went away and he called his parents," Pohlson said.
Robert Hampton said Abraham's father should be "hung out to dry along with his son."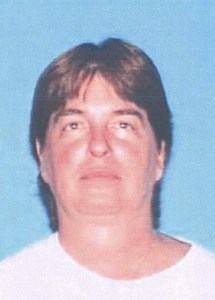 Abraham was arrested at a park in Costa Mesa about 1 p.m. Thursday.
Abraham was charged Monday with two felony counts of gross vehicular manslaughter with gross negligence, one felony count of hit-and-run with permanent injury or death, one felony count of reckless driving with bodily injury, and one misdemeanor count of petty theft by taking and carrying away, and sentencing enhancements for fleeing the scene of a vehicular manslaughter and inflicting great bodily injury.
If convicted, Abraham faces 14 years in state prison, according to the DA's office.
He was being held on $1 million bail.
KTLA's Kennedy Ryan contributed to this story.
More Video: