This is an archived article and the information in the article may be outdated. Please look at the time stamp on the story to see when it was last updated.
A 31-year-old man appeared in an Orange County courtroom Tuesday after being charged with multiple counts in connection with a hit-and-run that killed three 13-year-old girls on Halloween.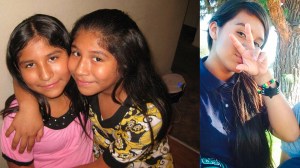 Twin sisters Lexi Perez and Lexandra Perez and their friend Andrea Gonzalez were trick-or-treating Friday night in Santa Ana when they were fatally struck by a speeding Honda CRV while crossing the street.
The impact of the collision caused the girls to be thrown more than 100 feet, authorities said. They all died at the scene.
The Honda's occupants — a driver and two passengers — left the compact SUV in the parking lot of a nearby strip mall before fleeing the scene on foot, a witness told police.
Police later identified the trio as Jaquinn Ramone Bell and his two children, ages 14 and 17.
Bell was charged Tuesday with three felony counts of vehicular manslaughter with gross negligence, one felony count of hit-and-run with permanent injury or death, and one misdemeanor count of driving on a suspended license, according to a joint statement from the Santa Ana Police Department and Orange County district attorney's office.
The suspended license charge includes sentencing enhancement allegations for personally inflicting great body injury, and fleeing the scene of a crime after committing a vehicular manslaughter, the statement said.
If convicted, Bell faces a maximum sentence of 17 years in state prison.
According to Orange County inmate records, he was being held on $530,000 bail. Prosecutors said they would request that the amount be increased to $1 million.
Bell was taken into custody outside a Motel 6 in Stanton on Sunday and booked for felony hit-and-run causing death, Santa Ana Police Department Chief Carlos Rojas said at a news conference Monday. His children were placed in protective custody.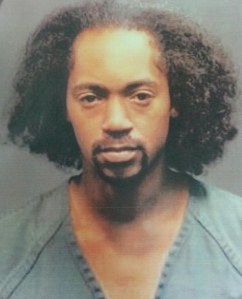 Less than three months before the fatal collision, court records indicated that Bell had been convicted for charges related to a DUI hit-and-run, and that his license had been suspended.
Bell had pleaded guilty on Aug. 1 to misdemeanor charges connected to a hit-and-run in Anaheim, court records showed.
Three days later after the initial plea, Bell pleaded guilty to child abuse and endangerment, driving under the influence of drugs and alcohol, and hit-and-run with property damage.
Bell was sentenced to 10 days in jail and three years for the child abuse count, and eight days in jail for the DUI count, according to court records.
His license was suspended on Aug. 4, according to the DMV.
Under California law, if a person previously convicted of DUI kills someone while driving under the influence, that driver may be charged with murder.
However, Bell is accused of running away from the scene in Santa Ana was not apprehended until two days after the incident, and thus was not given breathalyzer or field-sobriety tests.
"Is that possible — could you have evidence of intoxication or alcohol ingestion even though the suspect flees the scene? It could happen," prosecutor Keith Burke said Tuesday. "Obviously it makes it more difficult to determine."
Bell's attorney, Robert Hickey, insisted that "the facts don't amount to a murder."
"From what I do know about it, he failed to yield at a crosswalk — nothing more than that," Hickey said.
At the time of Bell's apprehension on Sunday, there were also two warrants out for his arrest in connection with domestic violence allegations.
On the same day Bell appeared in court, the city of Santa Ana announced it was establishing a memorial fund for the families of the three girls killed, a news release announced.
Donations could be made through a payroll deduction, through the Santa Ana Federal Credit Union and through the Santa Ana Police Officer's Association.
Click here for information on how to donate.
KTLA's Melissa Pamer contributed to this report.