This is an archived article and the information in the article may be outdated. Please look at the time stamp on the story to see when it was last updated.
A man suspected of climbing into the ceiling of a Glendale gym and then dropping into a bathroom in the women's locker room was charged with trespassing and prowling Tuesday, police said.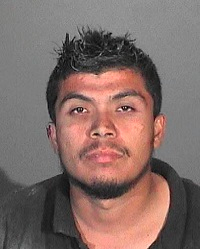 Manuel Alejandro Martinez, 27, of North Hollywood, entered the Equinox gym located at 207 Goode Avenue (map) Sunday and removed a ceiling tile so he could climb into the ceiling, according to a news release from the Glendale Police Department.
Martinez then made his way over the women's locker room that contained a bathroom and showers, Tahnee Lightfoot of the Police Department stated in the news release.
An employee cleaning the bathroom heard noises in the ceiling and looked up to see Martinez removing a ventilation tile before dropping into the room, Lightfoot stated.
Martinez allegedly began chasing a victim into the women's locker room before he was detained by two male employees who heard the victim screaming.
Martinez, who was not a member of the gym, was arrested and booked, according to Lightfoot.
He was charged with one count of misdemeanor trespassing and one count of misdemeanor prowling, according to the news release.