This is an archived article and the information in the article may be outdated. Please look at the time stamp on the story to see when it was last updated.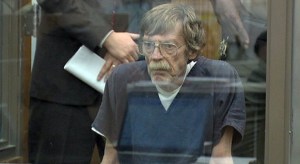 A 69-year-old Oceanside man accused of killing his wife and then cooking her body parts has died of cancer before trial.
Frederick Joseph Hengl, who had pleaded not guilty, died in the jail infirmary, the district attorney's office said Friday.
Hengl was arrested Nov. 16, 2012, after neighbors complained of a foul odor coming from his home and the sound of a power saw. Police found Hengl's wife's head in a freezer and hunks of meat cooking on a stove.
Hengl's wife, Anna Faris, 73, was reportedly suffering from Alzheimer's disease.
Click here to read the full story on latimes.com.