This is an archived article and the information in the article may be outdated. Please look at the time stamp on the story to see when it was last updated.
The 31-year-old man who allegedly shot and killed a woman in Hollywood over an apparent financial dispute was charged with capital murder on Tuesday.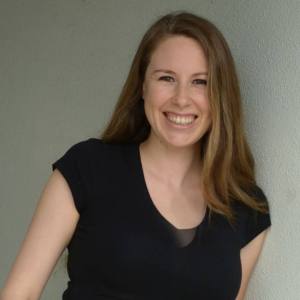 Ezeoma Chigozie Obioha entered a not guilty plea Tuesday afternoon at the downtown L.A. criminal courthouse. He was ordered held without bail.
Obioha was arrested Friday and booked on suspicion of murder in the death of 30-year-old Carrie Jean Melvin.
In addition to capital murder, he faces special circumstances allegations of lying in wait and murder for financial gain, according to the Los Angeles County District Attorney's Office.
News cameras were not allowed to shoot Obioha's face during Tuesday's courtroom proceeding.
Melvin was walking with her boyfriend close to Sunset Boulevard and McCadden Place on the night of July 5 when Obioha allegedly approached her from behind and — without saying a word — shot her in the back of the head with a shotgun.
The couple was going to dinner when she was gunned down, the victim's father, Bernie Melvin, told KTLA after his daughter's death. He said the shooting occurred less than a half-block from their home.
Initially, Los Angeles Police Department officials said the crime was a "random act of violence," a description that created fear in the community.
But when confirming the arrest Friday night, an LAPD spokeswoman said that Obioha and Melvin knew each other, and had been involved in a financial dispute prior to the fatal shooting. The DA's office described it as a "business dispute."
According to the Los Angeles Times, Melvin had recently launched a social media company, which Obioha had hired to market his clothing line. In a YouTube video in which Obioha appeared, he spoke about his talent management, job training and security services, referring both to Hoods, Inc., and Hoodfellas.
His store, on Pico Boulevard in Mid-City, sold T-shirts and hats, according to the Times. It was raided Friday, along with a neighborhood pot shop and Obioha's home, police told the newspaper.
Obioha had a state permit to work as a security guard and, in connection with that, carry a firearm. The gun permit expired in November 2014, state Department of Consumer Affairs records show. The guard registration expired May 19 of this year.
Obioha wrote a bad check to Melvin, and she had threatened to take him to court over the money, the Times reported. The dispute was over several hundred dollars she was owed by the suspect.
Obioha's attorney said Tuesday that authorities have the wrong man, and it was not even clear his client knew Melvin.
"The image that has been put forth so far has been very negative and that is not who he is," said defense attorney Jovan Blacknell.
"He is very eager for his day in court, and very optimistic of his ability to show his innocence," Blacknell added.
Obioha is eligible for the death penalty, according to the DA's office. His next court date was set as Aug. 31.
LAPD is still investigating the case.
More Video: