This is an archived article and the information in the article may be outdated. Please look at the time stamp on the story to see when it was last updated.
Days before he was charged with plotting a terror attack, Everitt Aaron Jameson went with his father and some friends to an Oakland Raiders game.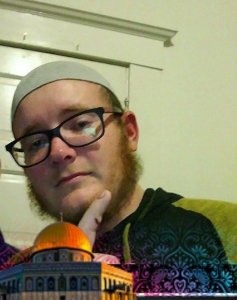 His father said everything seemed fine and that his son expressed no anger and plans for violence. "It was a great time. It was a great game," Gordon Jameson told the Merced Sun-Star.
His family said they cannot believe charges by the FBI that Everitt Jameson planned to launch a suicide attack on Christmas Day at a popular San Francisco tourist attraction.
Family members say Jameson, a 26-year-old tow truck driver and former Marine, was depressed and even suicidal over losing custody of his children and had begun studying Islam about a year ago. But they insist he never talked about violence or being influenced by terrorist groups.
Read the full story on LATimes.com.