This is an archived article and the information in the article may be outdated. Please look at the time stamp on the story to see when it was last updated.
A Victorville man suspected of plotting to kill his ex-wife and two children pleaded not guilty to attempted murder charges in a Riverside courtroom Wednesday.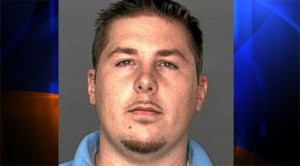 Steven James Sunny, 28, allegedly planted an explosive device under his ex-wife's car while she was shopping with her two children, according to a news release from the Redland Police Department.
Police received a call around 1 p.m. from a woman who noticed a suspicious device under her Ford Flex when she returned to the SUV with her two children after shopping, Redlands police spokesman Carl Baker said.
Sunny was arrested at a home in San Bernardino and charged with three counts of attempted murder. He also faced charges of stalking, possession of a destructive device and possession of the ingredients to make a destructive device.
Sunny pleaded not guilty to all charges.
His next court date was scheduled for Nov. 21.