This is an archived article and the information in the article may be outdated. Please look at the time stamp on the story to see when it was last updated.
A man who allegedly tried to solicit sex with a 4-year-old has been arrested in Anaheim, authorities said Wednesday.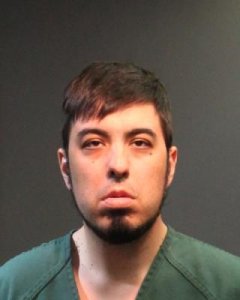 Nicolas Castillo, 29, was arrested near his fiancé's home, where there is a daycare center next door, Santa Ana police said.
An informant told officials Castillo was looking to have sex with any 4-year-old, leading to a months-long investigation, Cpl. Anthony Bertagna told KTLA.
Undercover detectives were able to communicate with Castillo, who had told a woman he thought was a child's mother that he was willing to pay $700 for "two sessions" or $500 if the 4-year-old was allowed to spend the night with him. The woman, however, was actually a police officer.
Castillo worked as a security guard in Dana Point, possibly near a school, Bertagna said.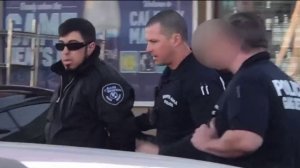 The officer said authorities obtained computers during a search of Castillo's parents' Yorba Linda home, which is across the street from Bryant Ranch Elementary School.
Police were working on the case with the Orange County District Attorney's human trafficking task force.
In a statement, Allied Universal, where Castillo worked, said officials were "shocked and concerned" to hear about the allegations.
"He is no longer employed by our company," the statement read. "We will provide our full cooperation to law enforcement on the investigation."
No further details were immediately available.