This is an archived article and the information in the article may be outdated. Please look at the time stamp on the story to see when it was last updated.
A man and woman died in an intense fire at a Garden Grove home Saturday night, authorities said.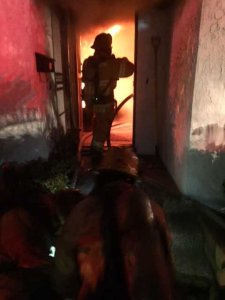 The deadly fire was first reported about 7:45 p.m. at a single-story house in the 8800 block of Chapman Avenue, just west of Magnolia Street, Garden Grove Fire Department Capt. Thanh Nguyen said in a written statement.
Firefighters encountered flames coming through the roof of the home when they arrived, he said.
"Crews encountered a large volume of fire which prompted additional resources to be requested," Nguyen said. "It took almost 30 firefighters 55 minutes to bring the blaze under control."
A search of the house revealed a man and woman, he said. Both were pronounced dead at the scene. Their identities were not available.
A family friend told KTLA that the victims were an elderly woman and her son, who was also a senior citizen.
A neighbor said the flames were towering.
"It was high enough where I thought it would have caught another couple houses on fire," the neighbor said. "It was really tall."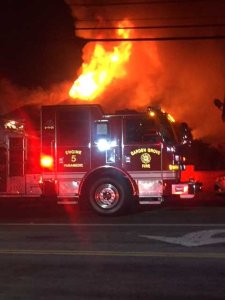 The cause of the fire remained under investigation, Nguyen said. Fire investigators continued working at the scene until 4 a.m. Sunday.
Orange County Department Sheriff-Coroner Department investigators are also investigating.
Fire officials estimated the fire caused $400,000 worth of damage to the home and its contents.