A Riverside man accused in two groping incidents at a Target in Corona has been arrested, and investigators think he may have committed similar crimes in the area, police said Wednesday.
Matthew Strazicich, 25, was taken into custody his home on the 3500 block of Banbury Drive in Riverside at 8:45 a.m., according to a Corona Police Department news release.
Strazicich is accused of groping a woman while she put groceries into her car at a Target located at 2615 Tuscany St. on Sunday, Nov. 24. Officers responded to the parking lot where the victim told them that a man had come up from behind and groped her before fleeing in a vehicle.
Police released a surveillance video image of the alleged groper on Tuesday and quickly identified him as Strazicich. At Strazicich's home, police found the car in which the groper was seen fleeing the Target.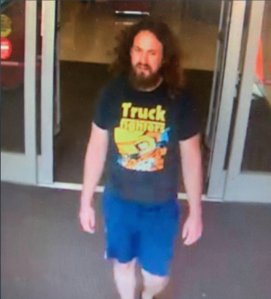 He is also believed to have been responsible for another groping that happened at that same Target on Oct. 28, according to the release.
Strazicich is expected to be booked into the Riverside County Jail on suspicion of two counts of misdemeanor sexual assault.
Anyone who thinks they were victimized by Strazicich is asked to contact Senior Detective Gail Gottfried at 951-279-3623.