This is an archived article and the information in the article may be outdated. Please look at the time stamp on the story to see when it was last updated.
A 31-year-old man was arrested this week after he allegedly placed a chemical weapon inside an Oxnard Walmart last month, officials said.
The incident occurred about 11:45 a.m. June 18 at a Walmart in the 2700 block of Saviers Road, Oxnard police said in a news release.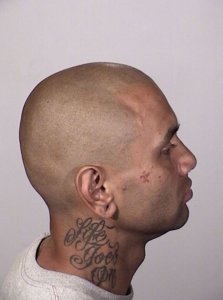 Responding officers found the device and identified it as a "possible improvised chemical weapon." The building was then evacuated and a hazardous material team rendered the device safe after six hours, officials said.
Walmart officials believe that the incident resulted in a $120,000 loss.
After a month-long investigation, officials identified the suspect as Martin Reyes, of Oxnard, who was already in Ventura County jail for an unrelated charge.
On July 19, Reyes confessed that he made the chemical weapon and placed it inside the Walmart, police said. He told investigators that he was aware the device was capable of creating a gas that could be dangerous and that he had researched it on the Internet, police said.
He was booked into the jail on suspicion of unlawful possession and manufacturing a chemical weapon of mass destruction. He was scheduled to be arraigned at Ventura County Superior Court on Thursday but the arraignment was postponed to Aug. 3. His bail was set at $510,000.
Reyes has an extensive criminal history in Ventura County dating back to 2008, when he was convicted of graffiti vandalism and criminal street gang activity, court records show.
He was arrested on June 20 for misdemeanor resisting an officer and attempted petty theft, for which he pleaded guilty and was jailed.
Last month's incident was investigated by the Oxnard Police Department property crimes investigators, Wal-Mart Global investigators and the Ventura County Sheriff's Office Crime Lab, officials said.