This is an archived article and the information in the article may be outdated. Please look at the time stamp on the story to see when it was last updated.
Garden Grove Police have arrested a man after he allegedly scammed vacationers into purchasing itineraries that he wouldn't follow through and book.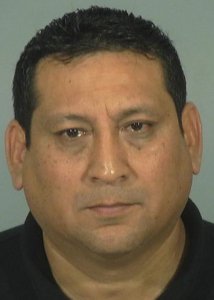 About 21 people have reported being victimized by Abdel Rojas, who had been working as a legitimate travel agent for years.
Police believe that Rojas, 50, of Westminster, accepted large amounts of cash for providing vacation itineraries, officials said in a news release.
He would apparently keep the money and not deliver the travel packages as he had promised.
His business, "AGS Services Travel" is located along Garden Grove Boulevard. Officials said he has also used "ANS Travel" and "Visa Travel."
A sign posted on the door of the business said the office is closed and for customers who bought tickets there to call the Garden Grove Police Department.
"They received legitimate paperwork that seemed like they had an actual vacation on their itinerary, but in the end it was never paid for, so they didn't have any flights booked," explained Garden Grove Police Lt. Bob Bogue.
Benny Macias and his wife had booked a vacation to Cancun through Rojas, but got a call from the airline the night before saying they were not able to fly.
He told KTLA that when he complained to Rojas, the suspect gave him a check that later bounced.
Carlos Gomez, of Downey, had been doing business with Rojas for about nine years, and even considered him a family friend.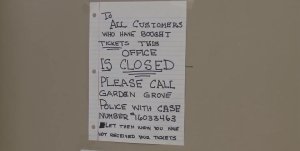 He had planned a vacation with 14 other family members to Cancun through Rojas, but when he called the airline to change his flight, he discovered it had never been booked. The same thing happened with the hotel he and his family were planning to stay in.
"We ended up losing everything at the same time," he said.
The ordeal cost him $19,000, Gomez said.
When he confronted Rojas at his office, the suspect told him he had made a bad investment and he would pay him back.
He later met other family members who had similar stories.
"This guy scammed a lot of people out of a lot of money," Gomez said.
"I really want to get people to come forward."
Police believe Rojas scammed his victims out of $50,000 in total.
He was arrested and booked on suspicion of theft by fraud and multiple counts of grand theft. His bail was set at $100,000, officials said.
Residents who believe they might have been victimized by Rojas can call 714-741-5815 or 714-741-5835.