This is an archived article and the information in the article may be outdated. Please look at the time stamp on the story to see when it was last updated.
Police arrested a man after finding a body in front of a San Bernardino home, officials announced Tuesday.
The San Bernardino Police Department said it received a 911 call about a possible stabbing victim in front of 575 West Courtland Drive at around 5:37 p.m. on Monday.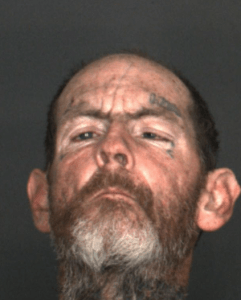 Officers who responded to the residential area found an unresponsive man, according to the agency. Fire personnel pronounced him dead at the scene.
About half an hour later, somebody called police about a man with tattoos who jumped into the bed of his pickup truck and refused to leave in the 1100 block of North E Street, the Police Department said.
Responding officers located 41-year-old Owen Bennett, of San Bernardino, near a business, according to the agency. Bennett was uncooperative and police detained him at the scene, police said.
The agency said based on statements and evidence, detectives connected Bennett to the incident on Courtland Drive and arrested him.
Authorities said they were witholding the identity of the victim, a 38-year-old San Bernardino man, pending family notification. They provided no further details.
Anyone with information can call the Police Department at 909-384-5655 or 909-384-5613.