This is an archived article and the information in the article may be outdated. Please look at the time stamp on the story to see when it was last updated.
After urine was poured on an SUV in Thousand Oaks just over a week ago, authorities arrested a man suspected of putting the urine there and on a front door mat, police said Friday.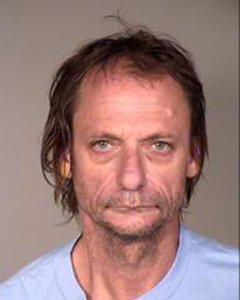 A "large amount" of urine was poured over the vehicle and a front door mat belonging to the same person before authorities responded to the scene on Aug. 22. The vandalized SUV was in the 2800 block of Amber Wood Place when police officers were called there.
The victim of the vandalism, who police describe as "elderly," had surveillance video at his home that helped lead investigators to identifying James Eddy Pierson as the suspect. Pierson has since been arrested on suspicion of felony vandalism and elder abuse.
The victim said the urine got into the interior of his SUV, making it impossible to remove all of the bodily fluid and leaving about $2,000 in damage, according to police. He also told officers that the man had poured urine on the front door mat of his home in Thousand Oaks.
According to one of his neighbors, Don Palmer, the victim's home has been getting vandalized for some time and he's been "tormented over years." It's unclear what kind of prior harassment or vandalism Palmer is referring to, but he said it was enough for the victim to purchase a Ring surveillance camera to catch the person behind it.
That video, released by the Ventura County Sheriff's Office, shows a man pouring a container of brownish yellow liquid over the front end of a white SUV.
"People should not have to live like that in any community, but especially here in Thousand Oaks," Palmer said, adding that the victim and his partner have been "frazzled" over the whole situation.
"They don't want to have any issues, they want to live in peace," he said. "It's just a shame what's been going on."
Pierson was taken into custody after detectives served a search warrant at his home on Thursday, police said. There, the investigators found evidence linking him to the crimes and indicating he uses methamphetamine, according to police.
He is being held on $25,000 bail and is scheduled to be arraigned on Sept. 4.