A 30-year old California man pleaded not guilty Monday to weapons and child abuse charges after online videos appeared to show him pointing an assault rifle and rehearsing a mass shooting from a downtown San Diego hotel room.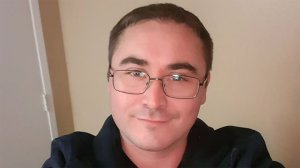 Suspect: Videos 'blown out of proportion'
Homoki said the videos "got blown out of proportion" but conceded, "Obviously, looking back, it looks like if anybody else were to see it, it doesn't look good."
He said he did not mean to cause anyone any harm.
"Hopefully, they can see it the way I do, that I do not wish to cause harm to anybody, this is not an act of terrorism at all," he said.
Lt. Shawn Takeuchi with the San Diego Police Department said the tip from the community was crucial.
"This arrest is an example of a community member coming forward with information that posed an immediate threat to San Diegans," Takeuchi told KFMB. "The San Diego Police Department would like to thank the community for their shared efforts to keep everyone safe."
Scott Brunner, the head of the FBI's San Diego office, called the arrest an "extraordinary accomplishment" and commended the task force for their quick work in locating and apprehending Homoki.
"The extraordinarily swift investigative efforts put forth by the dedicated Agents and Officers of the San Diego JTTF quickly identified, located and arrested Mr. Homoki, preventing further incident," Brunner said in a statement. "Just three days ago Mr. Homoki was an unknown poster of disturbing videos and is now behind bars, his threats neutralized."