This is an archived article and the information in the article may be outdated. Please look at the time stamp on the story to see when it was last updated.
A man was arrested early Monday for allegedly trying to rape a 17-year-old girl as she jogged through a green belt area in Ontario, police reported.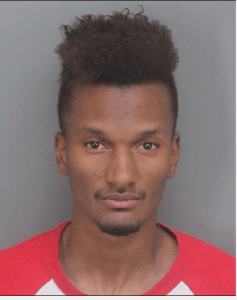 The teenage girl told Ontario police she was jogging in the Creekside area about 4:43 p.m. Sunday when she was tackled by a man and pinned to the ground. The teenager told police the man also tried to take off her clothes. She was able to fight the man off, prompting him to run away, Ontario police said in a news release.
Christopher Collins, 24, was arrested Monday morning in connection with the attempted rape, police reported.
Investigators obtained a $250,000 arrest warrant for Collins after identifying him as the attacker. He was taken into custody at his home in the 3600 block of East County Oaks Loop.
Police say the teenage girl was not seriously injured in the attack.
Collins was booked into the West Valley Detention Center in Rancho Cucamonga.
Anyone who may have witnessed the attack was asked to call Det. Jeff Zeen at 909-395-2744.