This is an archived article and the information in the article may be outdated. Please look at the time stamp on the story to see when it was last updated.
A man who allegedly killed his girlfriend with a sword in front of her young children in Lancaster, then fled to Mexico, appeared in court Monday.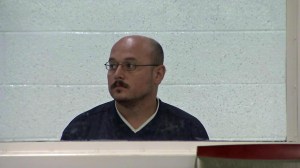 The hearing in Antelope Valley Superior Court came more than five years after the killing of Lucy Preciado, who was 26 when she died in front of her four children.
Jesus "Chuey" Canales, 34, had been tracked to New Mexico, Texas and his native El Salvador before detectives learned he was living in a small town in the Mexican state of Jalisco, according to the Los Angeles County Sheriff's Department.
Mexican authorities arrested Canales at the request of U.S. Marshal's Service on Nov. 14, and he was flown to Los Angeles the following day.
His appeared on one count of murder and four counts of child abuse during an afternoon hearing at the Lancaster courthouse. Canales, who was denied bail and declared a flight risk, was told to return to court Dec. 3.
An emotional 911 call that Preciado's daughter made after her mother's July 12, 2008, stabbing was featured on "America's Most Wanted," on which the story was aired repeatedly.
"My dad just stabbed my mom," the 9-year-old girl said in the 911 call. "Please, just hurry up. I don't want my mom to die."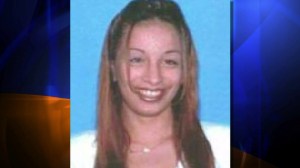 That child, now a teen, sat in the courtroom during Canales' hearing Monday. She was too emotional to talk on camera, but her aunt, Irene Quezada, said the arrest was bittersweet.
"Lucy's still gone. Her kids don't have their mom," Quezada said. "But at least, now, he can pay."
Canales had a tattoo of his wife's name, Lucy, on his back, according to "America's Most Wanted."
"I'm glad they caught him, I'm really happy they caught him," said Preciado's friend Michelle Diaz said. "Lucy was the most beautiful person ever … She didn't deserve it, the kids didn't deserve it."
KTLA's Sara Welch and Liberte Chan contributed to this report.