This is an archived article and the information in the article may be outdated. Please look at the time stamp on the story to see when it was last updated.
A 34-year-old Fillmore man was taken into custody after police discovered a suspicious object resembling an explosive device during a routine traffic stop Saturday afternoon in Santa Paula, authorities said.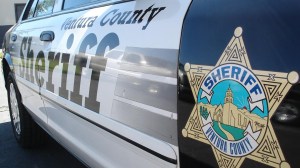 The traffic stop was conducted in the 900 block of East Santa Barbara Street shortly before 2:30 p.m., according to Santa Paula police Lt. Ismael Cordero.
Officers discovered the device when they searched the vehicle. The Ventura County Sheriff's Office Bomb Squad was called in and rendered it safe, police said.
The device came from a bag of tools that the man had recently purchased from a friend. While the man was aware the object was in the bag, he did not know that it was an explosive device, according to Cordero.