This is an archived article and the information in the article may be outdated. Please look at the time stamp on the story to see when it was last updated.
A man was arrested in a string of Irvine arsons, authorities said on Tuesday.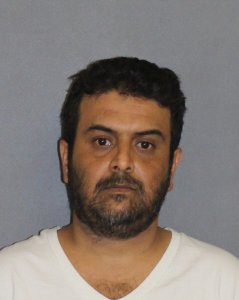 Imran Saaduddin Ahmad, 39, of Irvine was arrested after four fires were set in the general area of Bryan and Yale Avenues between Sunday and Tuesday, Irvine police spokesperson Kim Mohr said.
The original call was that something on fire was thrown into the yard, Mohr said. Damage was "not huge," Mohr said, and surveillance video helped find the suspect, who was arrested on Tuesday.
Ahmad is currently being held in Orange County Central Men's Jail in lieu of $250,000 bail, according to Orange County Sheriff's Department inmate information.
Police are not releasing the surveillance video or exact addresses where the arsons occurred, Mohr said.
KTLA's Jennifer Thang contributed to this story.