This is an archived article and the information in the article may be outdated. Please look at the time stamp on the story to see when it was last updated.
More than 24 hours after being identified as the suspect in the physical and sexual assault of his girlfriend in Pasadena, a 42-year-old man was arrested early Saturday morning near the Nevada state line, authorities said.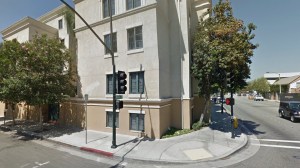 California Highway Patrol officers stopped and detained Jorge Arturo Ruiz and another person on the 15 Freeway about 1:30 a.m., just before the pair would have crossed into Clark County, according to a statement from the Pasadena Police Department.
Ruiz was apprehended without incident and later booked for "numerous charges including sexual and physical assault," the news release said. His bail was set at $1,050,000.
The arrest followed an incident that was reported shortly after midnight Friday in the 100 block of North Raymond Avenue, where a resident told police that a woman had run out of an apartment after allegedly being held against her will and attacked.
The woman — who suffered multiple severe contusions to her face, head and body — identified her assailant as Ruiz, her former boyfriend, the news release said. She told investigators that he had fled on foot when she escaped.
Investigators, with the help of the U.S. Marshals Pacific Southwest Regional Fugitive Task Force, subsequently determined the suspect was attempting to flee California in a vehicle.
After the vehicle was pulled over Saturday morning and Ruiz was taken into custody, he was transported to the Pasadena Jail for booking, according to police.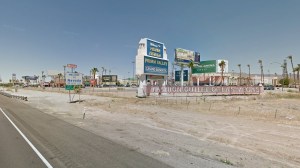 Two Los Angeles women were also arrested, for allegedly aiding and abetting the suspect "in the commission of his crimes, destruction of evidence and assisting Ruiz in avoiding arrest": Christine Yerikian, 30, and Marta Valladares, 35, the statement said.
Each woman's bail was set at $100,000. Yerikian was later released on bond, the news release said.
Anyone with information about the case was asked to call Detective Robin Stinson of the Pasadena Police Department at 626-744-7099. On weekends and during evening hours, the agency's watch commander can be reached at 626-744-4260. Tips may be submitted anonymously at lacrimestoppers.com.