This is an archived article and the information in the article may be outdated. Please look at the time stamp on the story to see when it was last updated.
A 25-year-old man was arrested in a revenge porn case after he allegedly sent nude pictures of a woman to her acquaintances and co-workers while trying to extort the victim, the Simi Valley Police Department announced Tuesday.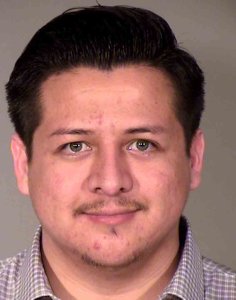 Yair Guadalupe Velazquez — who had been involved with the victim in an "on and off again relationship" over the past few years — was upset with her about a year ago when he emailed a nude photo to her former co-workers, according to a police news release.
He then allegedly started extorting the victims for sexual favors, threatening to send out other naked pictures to her friends and family members if she did not do as he instructed, police said.
In January, when she didn't heed his request, Velazquez sent a second nude photo of the woman to her relatives and friends, the release stated.
He was arrested Tuesday on suspicion of extortion and revenge porn, according to the release.
The case remains under investigation, and anyone with information is urged to call Simi Valley police Detective Patrick Zayicek at 805-583-6971.