This is an archived article and the information in the article may be outdated. Please look at the time stamp on the story to see when it was last updated.
A 25-year-old man was arrested in connection with a hit-and-run crash that left a 41-year-old bicyclist dead in Fountain Valley, the police announced on Thursday.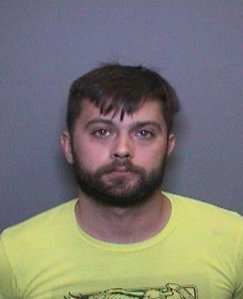 Justin German, of Huntington Beach, was arrested on Wednesday after Huntington Beach police received a call about a red Ford Mustang that may have been involved in a hit-and-run crash earlier that morning.
Huntington Beach police identified the driver as German and detained him while they contacted Fountain Valley police, authorities said in a Facebook post.
The crash left 41-year-old Binh Ngo of Fountain Valley dead at the scene. His bike ended up 50 to 60 feet from the point of impact, video from the scene showed.
Fountain Valley police responded and transported German to their headquarters where he was interviewed and arrested, according to police.
German was booked into Orange County Jail and the Ford Mustang was towed and stored for evidence.
Anyone with information about this incident is asked to call the Fountain Valley Police Department at 714-593-4481.