This is an archived article and the information in the article may be outdated. Please look at the time stamp on the story to see when it was last updated.
A 24-year-old man was arrested on suspicion of a hate crime Wednesday after allegedly striking another young man with a metal pipe and using racial slurs against the victim's teenage brother, Irvine police said.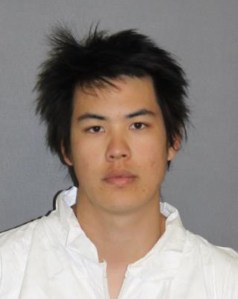 The incident occurred in front of Irvine High School just before 1 p.m. Wednesday, when a 16-year-old African-American student at the school was waiting for his older brother to pick him up after sports practice.
As the teen's brother drove up, an Asian man walked toward the student "aggressively" while carrying a metal pipe and saying racial slurs, the Irvine Police Department stated in a news release. The student did not know the man, police said.
The 24-year-old older brother got out of his car to intervene and was head-butted and struck several times in the arm with the pipe by Christopher Qu, also 24, according to police.
The brothers were able to get into the car and call 911. Meanwhile, Qu fled on foot. He was soon arrested nearby by responding police officers.
The older victim was left with a laceration to his face and cuts and bruises on his arms, police said. The younger brother wasn't physically harmed.
A bloody pipe was found in the school parking lot, the release stated.
Qu was held on suspicion of felony assault and assault with a deadly weapon, as well as a hate crime, the Police Department stated.
At the time of the attack, classes were not in session on campus due to spring break.
A 24-year-old man named Christopher Qu, described as Chinese, was arrested Feb. 23 and released Friday, March 22, from Orange County's maximum security jail in Orange, inmate records state. It's not clear if that inmate is the same man in Thursday's attack.
No information on Qu's arrest in the alleged hate crime incident was in the county inmate system as of early Thursday evening.