This is an archived article and the information in the article may be outdated. Please look at the time stamp on the story to see when it was last updated.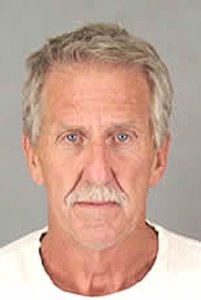 A Canyon Lake man was arrested on suspicion of hit-and-run last week after a passenger in the golf cart was driving fell off and died, the Riverside County Sheriff's Department announced Monday.
The incident occurred about 10:40 a.m. Aug. 18.
The passenger fell out of the moving golf cart on Canyon Lake and Village Way drives.
The passenger, who has not been identified, suffered major injuries and died at a hospital, according to the sheriff's department.
The driver, Scott Sempson, 61, left the scene before deputies arrived, but he was eventually found and was arrested on suspicion of felony hit and run.
It is unknown if alcohol or drugs were a factor in the incident.