This is an archived article and the information in the article may be outdated. Please look at the time stamp on the story to see when it was last updated.
A man accused of purposefully running over a security guard after he was asked to leave a Downey eatery turned himself in on Friday, police said.
Hector Jonathan Aceves Vallejo was subsequently arrested on suspicion of attempted murder in connection with the incident, which occurred Thursday at Gloria's Cocina Mexicana Restaurant, the Downey Police Department said in a news release.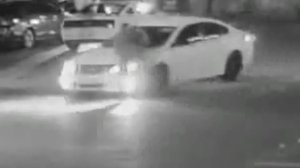 Officers responded to the establishment at 7401 Florence Ave. around 10:20 p.m. that night and found the 49-year-old guard suffering from a head wound, officials said. He taken to the hospital in critical condition.
Another security guard at Gloria's told KTLA that the victim, who is named Joseph and has children, was in a coma on Friday.
Police learned that the incident began as a "disturbance" inside the restaurant between Vallejo and several women, the release states.
The guard escorted Vallejo out of the premises and asked him to leave, but then the two men became engaged in a verbal dispute in the business' parking lot.
Vallejo then allegedly got in his car, striking the guard as he drove off.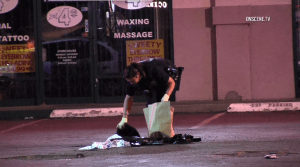 Marvin Vargas, who goes to Gloria's regularly, said he recognized the victim and expressed sympathy for him.
"He was just doing his job, I guess," Vargas said. "I pray for the family. Hopefully he'll come back and be OK."
The restaurant does not normally have a charged or dangerous atmosphere, according to Vargas.
"It is a safe place, but sometimes there's just people that they're not in their right mind," he said. "I mean, you can actually be in your own house and something might happen. Somebody might drive by and there's a drive-by shooting."
Although Vallejo has since turned himself in, officers are still looking to speak with two women who were with him Thursday night.
Anyone with additional information can contact Downey police at 562-904-2308 or Detective Ethan Roberts at 562-904-2333. Anonymous tips can be submitted via Crime Stoppers at 800-222-8477