This is an archived article and the information in the article may be outdated. Please look at the time stamp on the story to see when it was last updated.
Police say they believe there are potential additional victims after a man was accused of inappropriately touched at least three women who were shopping at El Paseo Simi in Simi Valley on Sunday.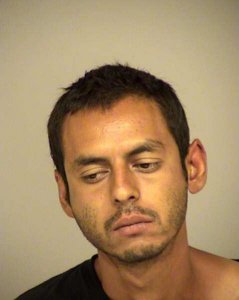 Authorities were called to the Vons located at 2938 Tapo Canyon Road around 6:15 p.m., Simi Valley police said in a statement.
The victim reported a man had made a point of touching her body in an inappropriate way while she was grocery shopping. When she confronted him about, he fled the store.
The woman later went to the nearby Kohl's at 2950 Tapo Canyon Road, where she allegedly encountered the same man and saw him inappropriately touch two other young women.
A second witness corroborated her account, police said, but those victims had left the store by the time authorities arrived.
Officers caught up with a man outside the department store who matched the suspect description provided.
The man, 29-year-old Omar Avalos, was positively identified by the initial victim as the perpetrator, police said.
Avalos was arrested on suspicion of sexual battery.
Officers asked anyone who believes they may be a victim of Avalos to contact Officer Scott Holty at 805-583-6950.