This is an archived article and the information in the article may be outdated. Please look at the time stamp on the story to see when it was last updated.
A 34-year-old man who allegedly exposed himself to two girls at Universal Studios Hollywood theme park earlier this year has been charged with multiple counts, the Los Angeles County District Attorney's Office announced Tuesday.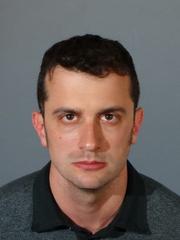 Hershel Louis Korngut faces two felony counts of lewd acts upon a child, a felony count of possessing child pornography, and a single misdemeanor count each of indecent exposure and sexual battery, according to a DA's news release.
He faces a possible maximum sentence of 18 years if convicted on all charges.
Korngut is accused of exposing and rubbing himself against the unwitting girls, ages 12 and 14, at the theme park in Universal City on New Year's Day, the release stated.
Deputies first responded to a report of a man exposing himself to a woman at Universal Studios, but didn't find the suspect until later in the week when he returned to theme park, according to the Los Angeles County Sheriff's Department.
He was arrested and booked at the West Hollywood Sheriff's Station, then cited and released, authorities said late last month.
Detectives continued to investigate the case and discovered other alleged victims -- identified as juveniles -- had also came into contact with the defendant at the theme park, according to the Sheriff's Department.
A search warrant was served at Korngut's Los Angeles home, where detectives said they found evidence of child pornography. The discovery led to the additional charges.
The Sheriff's Department announced the arrest last month as they sought other potential victims, noting the suspect was an audiologist at a hearing care facility in Tarzana and a mentor at an L.A.-based youth organization.
It was unclear whether anyone else stepped forward.
Korngut's arraignment is scheduled to take place Tuesday in the Van Nuys Branch of L.A. County Superior Court.