This is an archived article and the information in the article may be outdated. Please look at the time stamp on the story to see when it was last updated.
A 19-year-old man has been charged in connection with the death of a 5-year-old boy in a South Los Angeles hit-and-run crash last month, the Los Angeles County District Attorney's Office announced Thursday.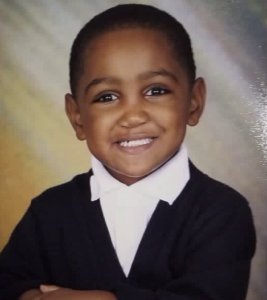 Homer Watford, of Los Angeles, pleaded not guilty to hit-and-run driving and driving when privilege has been suspended or revoked after a previous offense.
Watford is suspected of hitting Ronald Neal on March 14 near the intersection of 82nd Street and Towne Avenue in the Florence neighborhood.
Watford apparently did not stop at the scene of the crash, but turned himself in the following day, officials said.
The boy was taken to a local hospital, where he died, Los Angeles Police officials said.
Ronald's mother said the boy was possibly trying to help catch a neighbor's dog that had gotten loose when he ran into the street and was struck. He would not have run into the street under normal circumstances, she said.
His bail was set at $50,000 and he faces up to four years in prison if convicted as charged.