This is an archived article and the information in the article may be outdated. Please look at the time stamp on the story to see when it was last updated.
A 25-year-old Chatsworth man has pleaded not guilty to charges in connection with a string of crimes that include a violent carjacking and a random attack on two sisters at Sherman Oaks nail salon last week.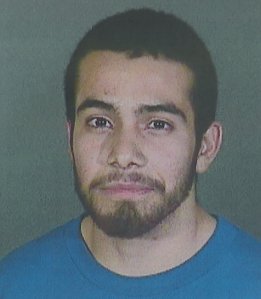 Gustavo Aranda was arrested Jan. 31 after he randomly attacked two customers who had gone for a manicure-pedicure. The sisters fought back, and a worker at a neighboring business arrived and detained the attacker until police officers got there.
Earlier that morning, Aranda had allegedly jumped a man in Van Nuys, assaulting him, taking his car keys and driving away in his SUV. Then he dumped the vehicle and randomly attacked another person walking down the street, robbing him, according to police.
Shortly thereafter, he followed the women inside the nail salon. Police said the sisters fought for their lives, and surveillance video showed them battling Aranda with chairs.
The worker from the business next door said after he arrived to help the sisters, Aranda gave up and said "just kill me now."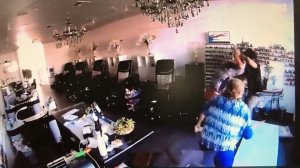 Aranda was charged with one felony count each of carjacking, second-degree robbery, assault with a deadly weapon, assault by means of force likely to produce great bodily injury, and vandalism over $400.
He pleaded not guilty to those charges and one misdemeanor count of simple battery at a Monday arraignment, the Los Angeles County District Attorney's Office announced Tuesday.
Los Angeles police said last week they were looking for more victims of the "crime spree."
If convicted as charged, Aranda faces more than 12 years in state prison. He is due to return to court in Van Nuys on Feb. 16.