This is an archived article and the information in the article may be outdated. Please look at the time stamp on the story to see when it was last updated.
A 34-year-old man with a long criminal record has been identified as the suspect in a string of "hot prowl" burglaries and two attempted sexual assaults in various neighborhoods across Los Angeles, police said Thursday.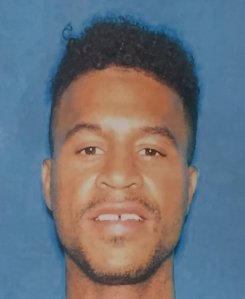 Russell Malcolm Harris was already in jail when police got a tip from a woman who knows him that he was the individual being shown in surveillance video released earlier this month, Los Angeles Police Department Lt. Joe Losorelli said.
Harris was arrested Aug. 9 after trying to burglarize homes in Pasadena, and was being kept in custody because he was wanted for a burglary in New York, Losorelli said.
But it wasn't until a week later, when LAPD and City Councilman Mitch O'Farrell and county Supervisor Hilda Solis announced a $35,000 reward in the case on Tuesday, that a woman in the Antelope Valley saw news coverage and realized the wanted man was a cousin of a friend of hers, the lieutenant said.
The woman contacted LAPD and told detectives the man's name, and that led them to Harris and to Pasadena police.
The woman is eligible for the reward, authorities said.
O'Farrell called the arrest "really great news." On Tuesday, he had called the attacker a "violent predator."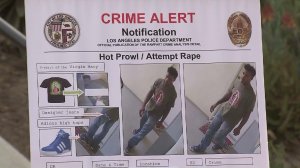 Harris is suspected in crimes that occurred Aug. 1 and Aug. 2 from downtown to East Hollywood in which he trespassed onto apartment complexes and tried doors until he found an open one. In two cases, he allegedly tried to sexually assault woman home alone in their apartments.
In one case in Echo Park, the assailant told the victim, "You're pretty; I want to make you mine," according to LAPD.
He had a kitchen knife with him during the crimes, police said Tuesday.
Harris was charged Thursday with seven felonies: one count of assault to commit rape during commission of a first-degree burglary; four counts of first-degree burglary with a person present; one count of first-degree residential burglary and one count of attempted first-degree residential burglary.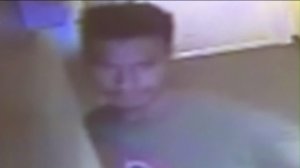 The victims all identified him as the man who came into their apartments, Losorelli said.
An Aug. 13 incident that was initially linked to the string of hot prowls was determined to be not related, as the suspect was already in custody, the lieutenant said. The victim in that "peeping tom" incident was re-interviewed and said Harris was not involved.
In the Aug. 9 incident in Pasadena, police there responded to a call about a man trying to enter homes. They set up a search perimeter, which Harris escaped. As he was fleeing, jumping over fences and walls, Harris broke his leg, Losorelli said.
Asked why Harris wasn't linked to the L.A. crimes immediately after his arrest in Pasadena, Losorelli said those types of things happen in police work.
"Unfortunately, a situation occurred where the two were not put together, but what is important to us is it came together," Losorelli said.
Harris has been "bouncing back and forth" between California, New York and New Jersey since 2009, the lieutenant said. He has a string of convictions for robbery, burglary, assault, theft and narcotics offenses, according to Losorelli.
Harris has no permanent residence, Losorelli said, describing him as a "transient." In announcing the charges against him, the Los Angeles County District Attorney's Office said he is from Santa Clarita.
He was due to be arraigned Thursday afternoon, but the hearing was postponed to Sept. 13. Prosecutors had planned to ask that his bail be set at $2.3 million.
He faces life in prison if convicted as charged.
The investigation is set to continue, and police expect more victims may come forward.
An LAPD news release said the crimes occurred in downtown, Silver Lake/Sunset, Echo Park and East Hollywood.