This is an archived article and the information in the article may be outdated. Please look at the time stamp on the story to see when it was last updated.
A man has been charged with allegedly firing a BB gun at a Huntington Beach Police Department substation, officials reported Wednesday.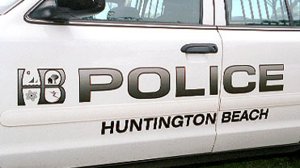 Antonio Padilla, 29, is facing one felony count of vandalism and one misdemeanor count of grossly negligent discharge of a BB device, with a sentencing enhancement for a prior felony strike conviction for aggravated assault in Orange County, the Orange County District Attorney's Office said in a news release.
According to prosecutors, Padilla is accused of shooting a BB gun at the HBPD substation located in an outdoor strip mall on Thursday. Officials said Padilla fired four shots at the substation's window and fled the scene.
He was arrested later that day, prosecutors said.
No injuries were reported in the shooting.
The damage to the substation was estimated at nearly $1,000.
If convicted, Padilla faces a maximum of six years in state prison.