This is an archived article and the information in the article may be outdated. Please look at the time stamp on the story to see when it was last updated.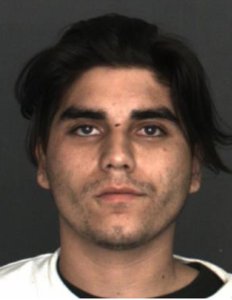 A 20-year-old man has been arrested and was charged Thursday in connection with a shooting that left a woman wounded on the Santa Monica Pier last week, police said.
Ivan Galiano, of Rancho Cucamonga, was already in custody in Upland when he was identified as a suspect in last Thursday's shooting, the Santa Monica Police Department said in a news release.
Galiano was also already on probation in Los Angeles County for weapons and drug violations at the time of the shooting, officials said.
Police initially said the victim shot in the leg around 6 a.m. near the west end of the pier was not cooperating with investigators.
But on Thursday, detectives said the woman told them she got into an altercation with a man she didn't know who was with a female companion.
The confrontation ended with the man opening fire and fleeing the scene.
Investigators did not say what led them to identify Galiano as the suspect. However, when he was arrested in Upland about 12 hours after the shooting, he was in possession of ammunition, authorities said.
Officials did not disclose what he was detained on suspicion of, but San Bernardino County inmate records indicated it had to do with the ammunition he was carrying.
On Thursday, L.A. County prosecutors charged him with attempted murder, assault with a deadly weapon and being a felon in possession of a handgun, according to police.
He remained in custody in San Bernardino County, but authorities said he would be transferred to sheriff's officials in L.A. County.
The victim, who officials have not named, was treated at a nearby hospital and discharged later the same day.