This is an archived article and the information in the article may be outdated. Please look at the time stamp on the story to see when it was last updated.
A Rialto man has been charged with murder and driving under the influence in connection with a triple fatal crash that occurred in Irvine over the Summer, officials announced Wednesday.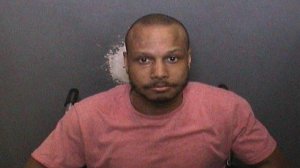 The crash occurred about 3 a.m. on July 1, when Jeremy Greenwood, 30, was allegedly driving about 86 mph, ran a red light and crashed into a car with four passengers, according to the Orange County District Attorney's Office.
The victims' car rotated and ended up over the sidewalk near the intersection of Harvard Avenue and Michelson Drive.
Witnesses called 911 and removed Greenwood from his car, which caught fire following the collision.
Kasean Herrera, and Jeremy Shankling, 24, died at the scene, officials said. The men were best friends and graduates of UC Irvine working as software engineers, according to the DA's office. Shankling worked in the IT department for the agency.
London Thibodeaux, 20, was taken to a hospital and died four days later, officials said. Thibodeaux was a UCI student.
Another victim, also 20, a suffered traumatic brain injury, had multiple organ surgeries and was in a medically-induced coma after the crash.
Irvine police investigated the crash for five months and arrested Greenwood Wednesday in Rialto.
He has been charged with three counts of murder, DUI causing injury and DUI with a blood alcohol content of .08 percent or higher causing injury. He also faces a special sentencing enhancement of great bodily injury. His bail was set at $2 million and he faces 51 years to life in prison.