This is an archived article and the information in the article may be outdated. Please look at the time stamp on the story to see when it was last updated.
A Pomona man was charged with murder Tuesday in the shooting of an 8-year-old boy, whose killing prosecutors are describing as intentional.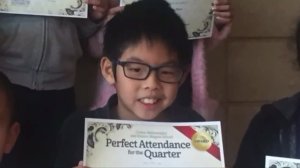 Sengchan Houl, 35, who was arrested Sunday, was charged with one count of murder, one count of shooting from a motor vehicle and four counts of shooting at an inhabited dwelling.
Houl allegedly fired at the home where Jonah Hwang was shot in the head on Feb. 20. Hwang, who was with his parents at a church dinner, visiting the home in the 1100 block of West 11th Street, died at a hospital.
The motive for the gunfire and homicide have not been announced by Pomona police, and it's not clear if investigators know why the house was targeted.
The home was shot at on Jan. 27 and then two times after Hwang was killed, March 7 and March 25, according to police. No one was at the house at those three times.
The Los Angeles County District Attorney's Office announced the charges against Houl, who is set to be arraigned Tuesday in the Pomona courthouse. Prosecutors plan to ask that he be held without bail.
The complaint against Houl alleges the killing was intentional and that he personally fired the gun.
Houl was arrested in a vehicle — parked outside his home in the Pomona area — that police said was used in the drive-by shootings. The gun he was believed to have used was on him.
Houl faces life in state prison or the death penalty if convicted as charged.